We have just finished our second test trip between Monaco and Athens.
We rowed for 13 days, day and night, trying to get closer to the Pacific rowing conditions.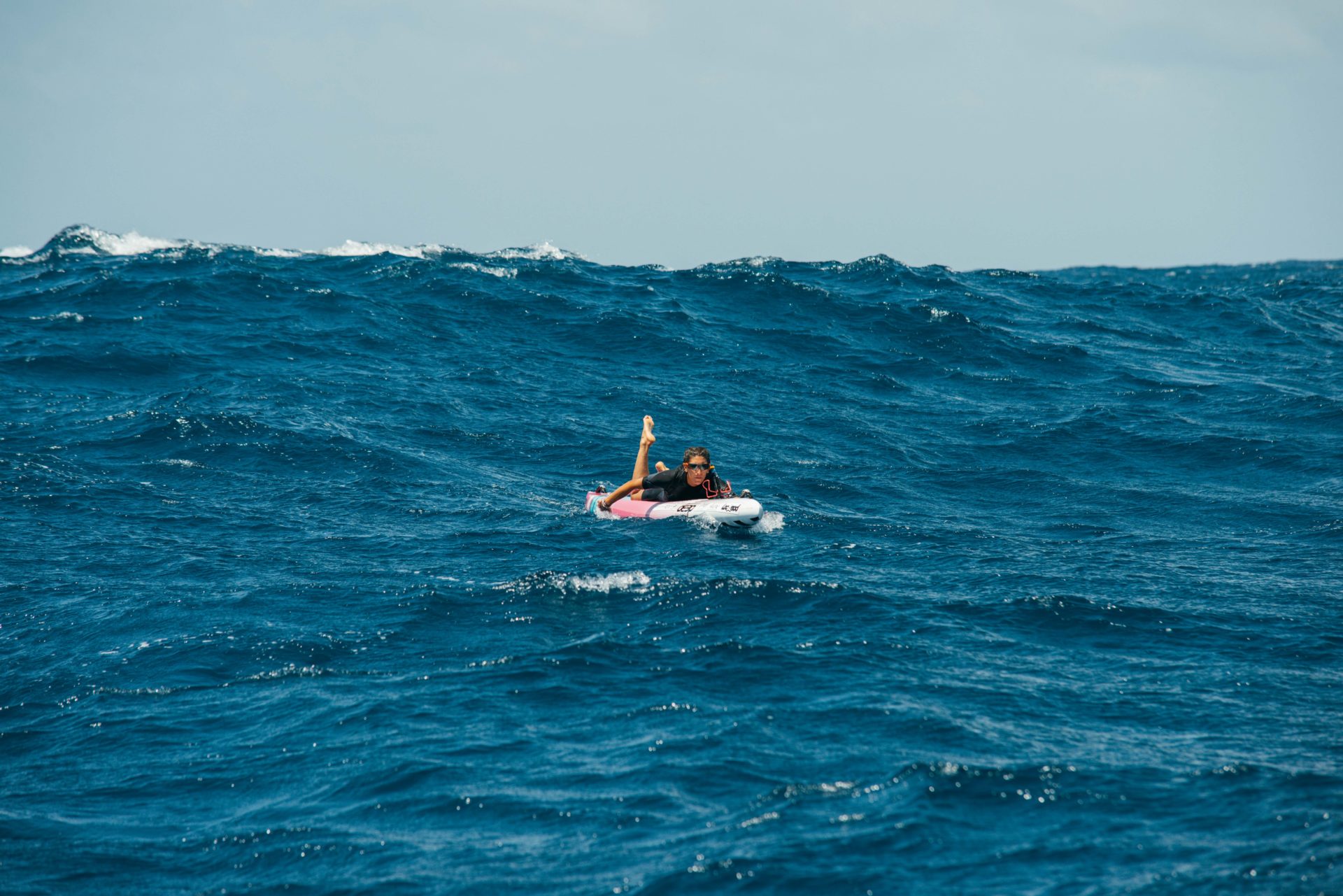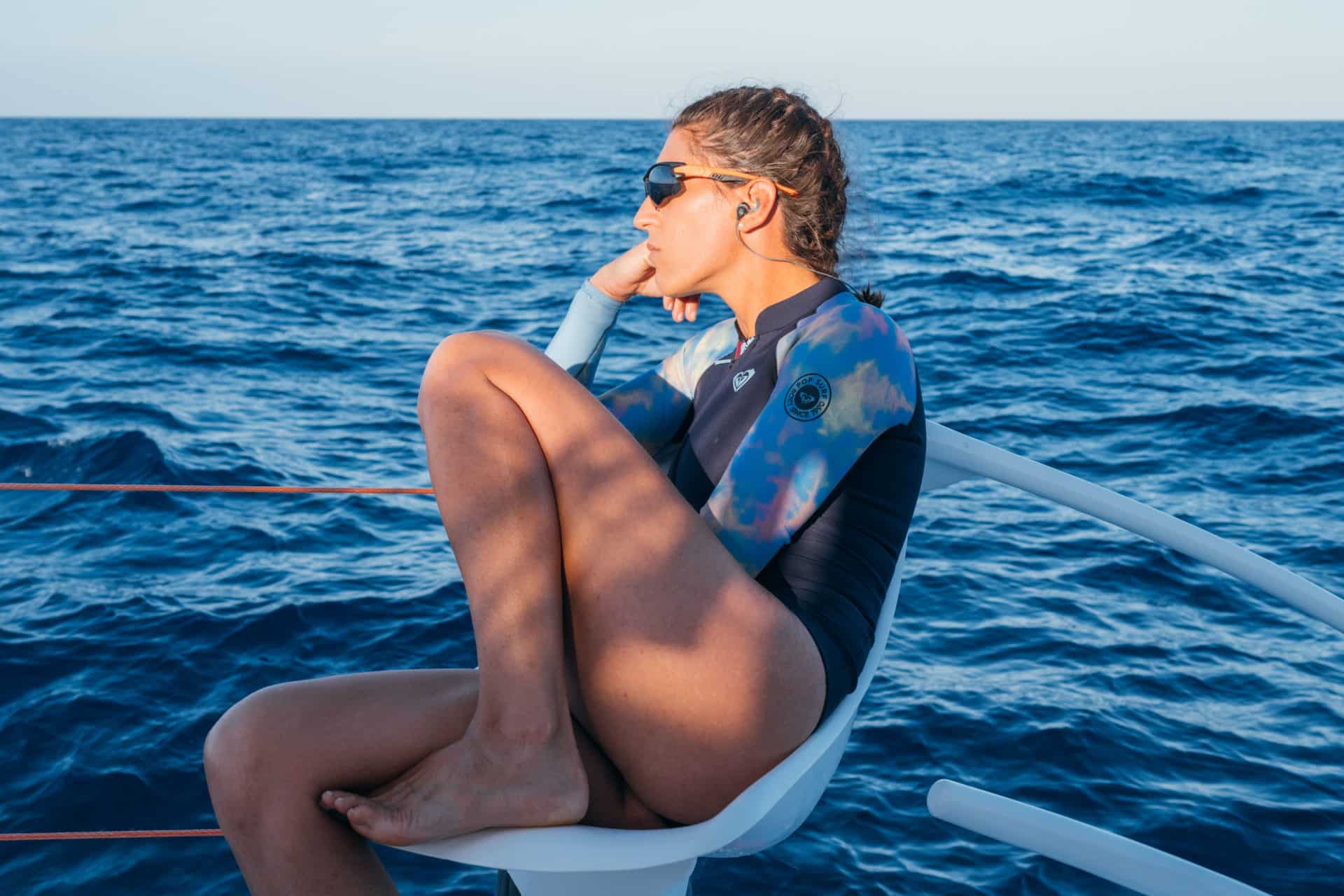 My biggest apprehension is the departure and the moment of separation with the family. Charline and Pierre were present in Monaco to help us prepare the boat (well, especially Pierre!!) and Charline discovered the interior of the boat and our future rooms for the days to come.
In spite of the fact that we explained to her, reassured her, and were present as much as possible during the preparation phases of our project, the moment of leaving each other was very difficult. My mommy heart was touched to see her so affected as she said goodbye.
Fortunately, we have a great team, a true family of heart present on land to reassure her and remind her that this crossing is a beautiful project to help sick children and especially that we will see each other very soon.
On board, a real cohesion is created between all the members of the crew. Solidarity is born in times of difficulty because we understand, sometimes, what the other person may be experiencing or feeling.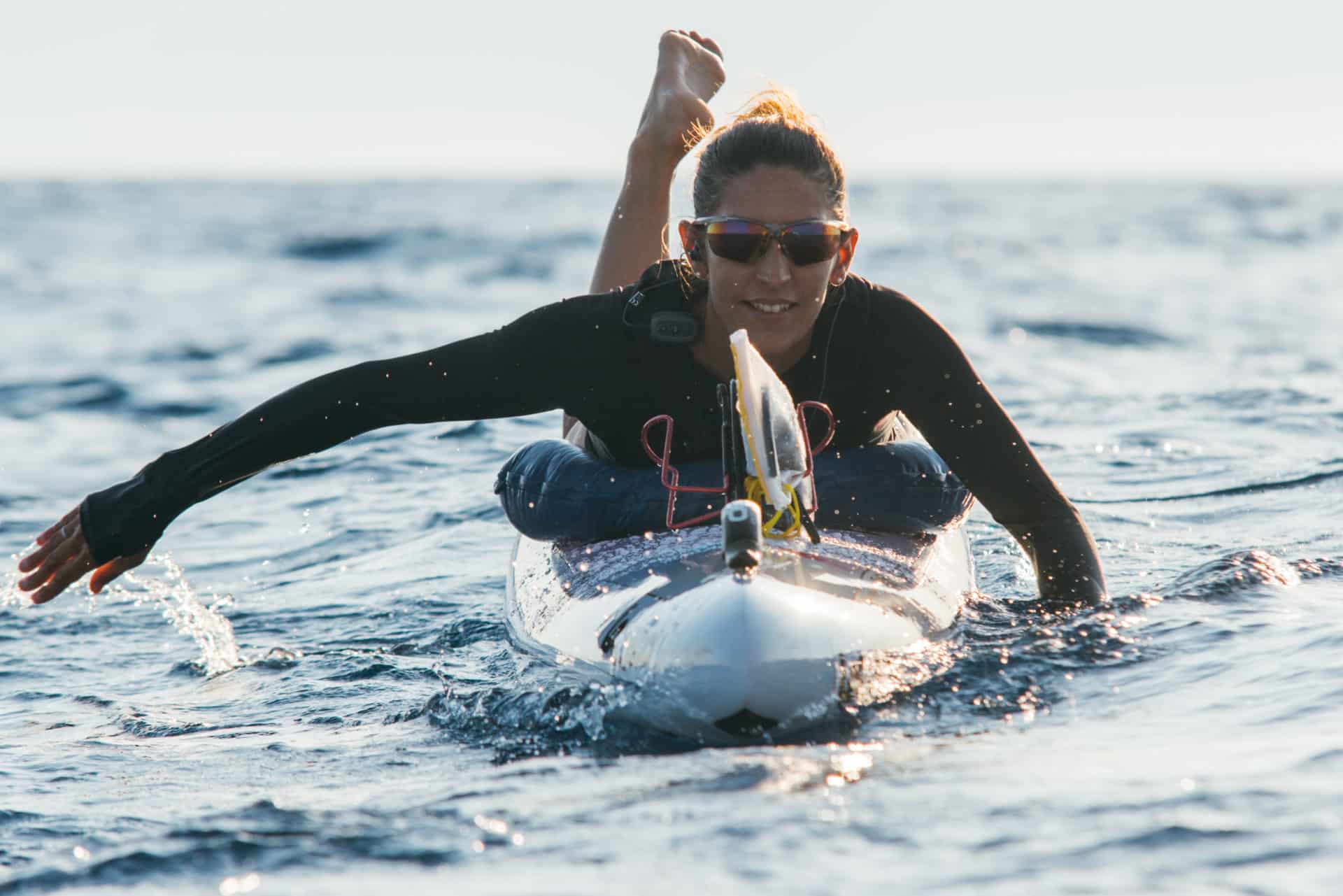 The most difficult time on board was the first 3 days because the body has to get used to the rolling of the boat due to our low speed. Then we are sick:
– 3 days without managing to eat or to keep the little that was put in my mouth.
– 3 days rowing because we are a team and we have to move forward to try to get out of the Corsican Cape and this swell and side wind quickly.
– 3 days where we don't really take part in the life on board because we save our strength to put on the wetsuit and to go up on the board to take its watch. We feel guilty because we don't help as much as we would like but fortunately after 3 days (for my part!) the appetite comes back… and nothing more comforting than a good small leg of duck confit !!!! A bit of Landes gastronomy on board, we are sporty but also greedy…
The night rowing is also a dreaded moment because we have to cut off our night's sleep to get back on the water sometimes in the dark night waking up dark thoughts. Fortunately, we have a crew member on deck to support us, encourage us, discuss and share this special moment.
We also have good moments notably the last night of rowing where dolphins accompanied us during several hours. Sunsets engraved in our memories, lots of laughs and even if it is always impressive especially to get back on board, I took a lot of pleasure to row when we had favorable conditions in a big swell.
Finally, I was lucky enough to have the surprise of finding my family on the evening of our arrival. An intense and strong moment filled with love and happiness.
How else can we be supported?
You can also help us by buying our poster (A3 format – 15 euros) and postcard (5 euros) PADDLING FOR CHILDREN available in different points of sale:
Hossegor Tourist Office
Tourist office of Seignosse
Capbreton Tourist Office
Tourist office of Labenne
Tourist office of Tyrosse
Tourist office of Soustons
Tourist office of Vieux Boucaux
Tourist office of Messanges
Moliet Tourist Office
Creation by Brice Philaire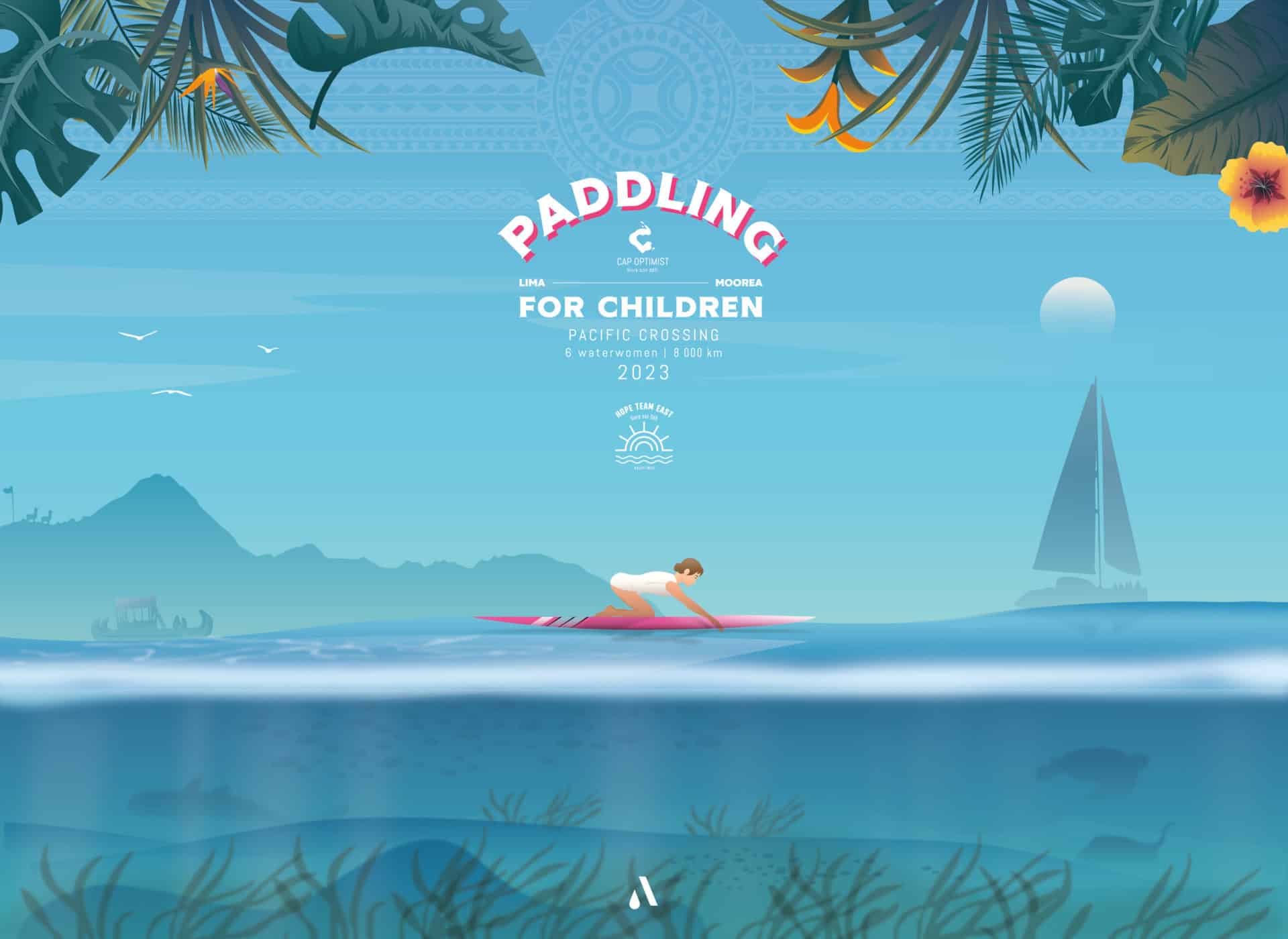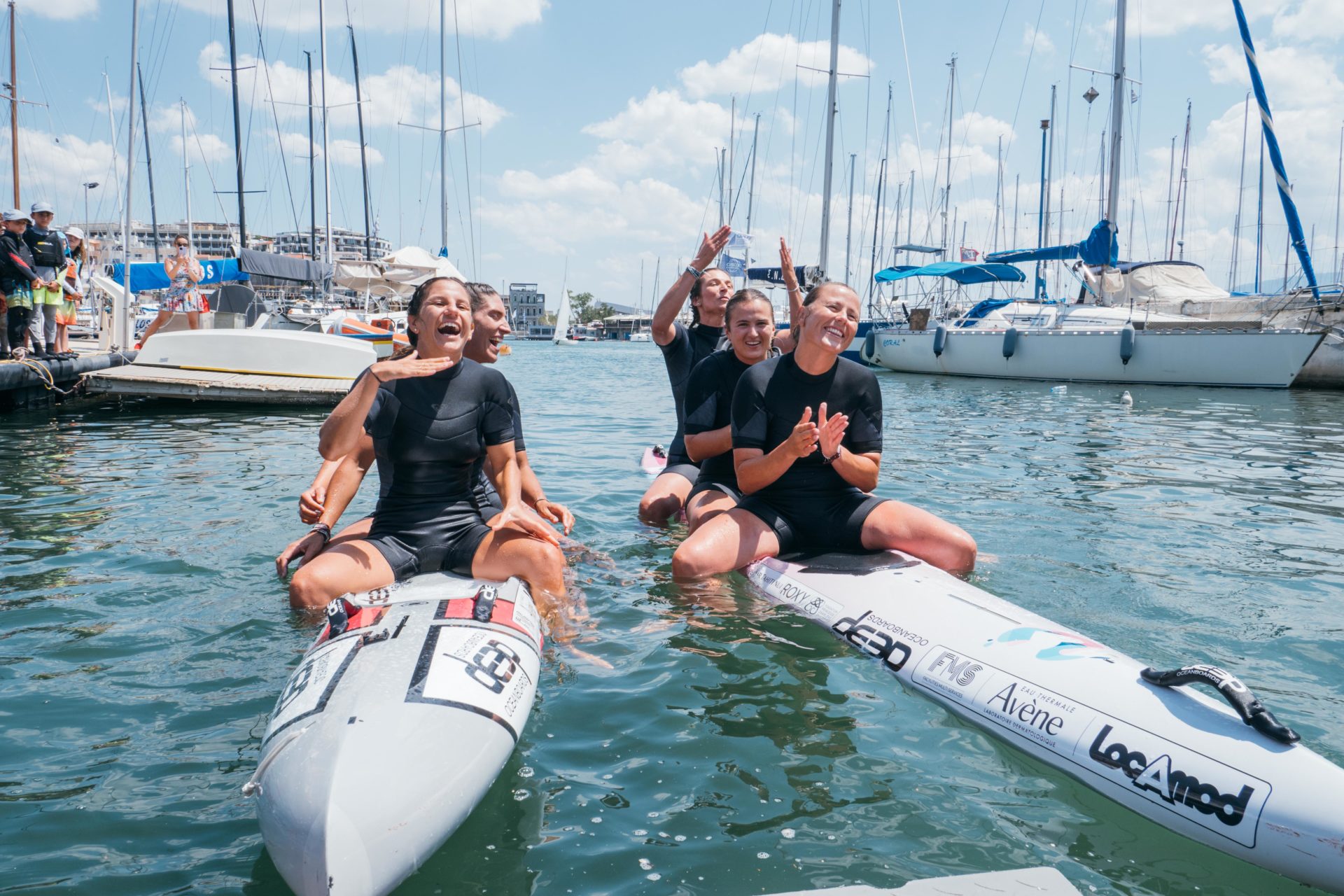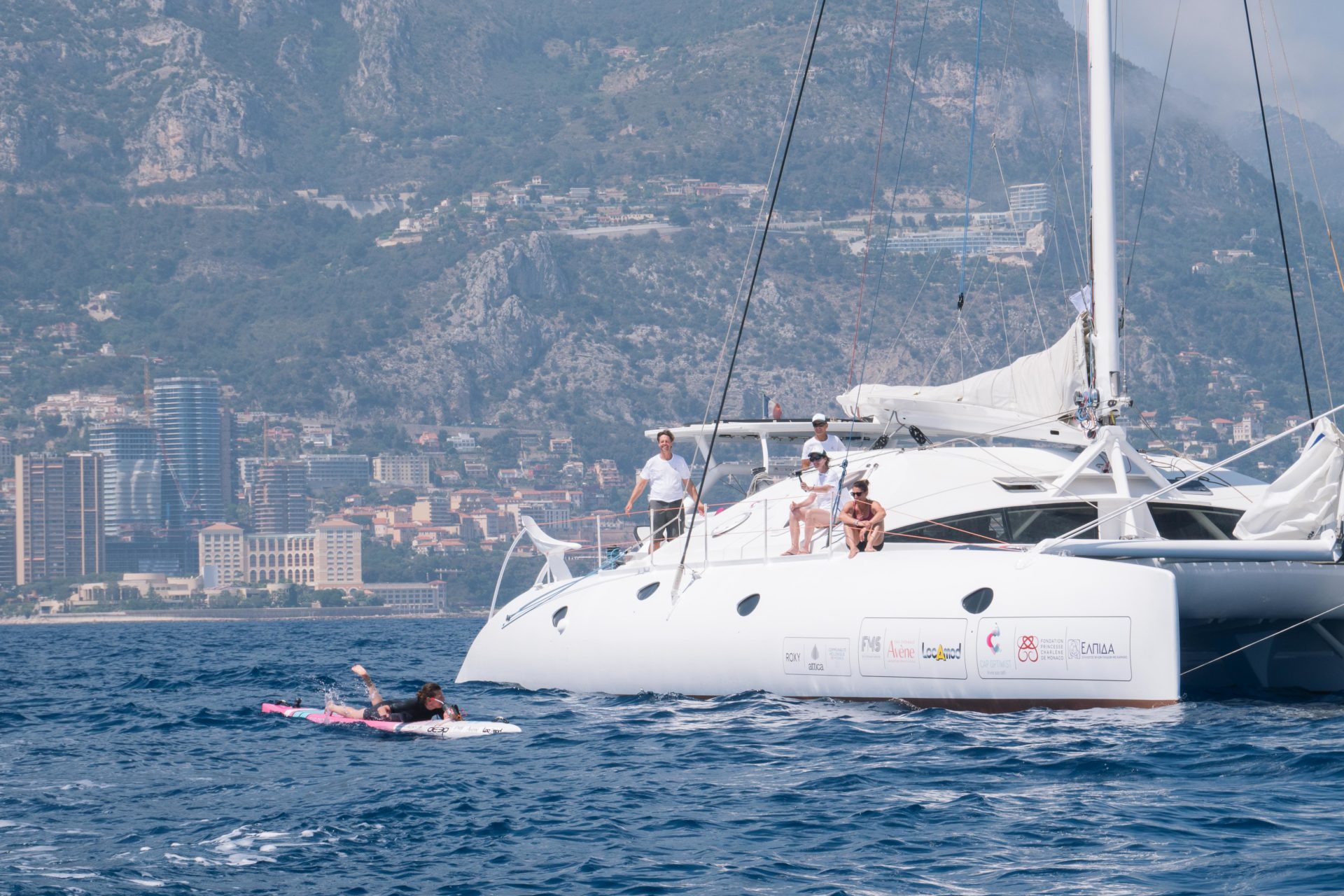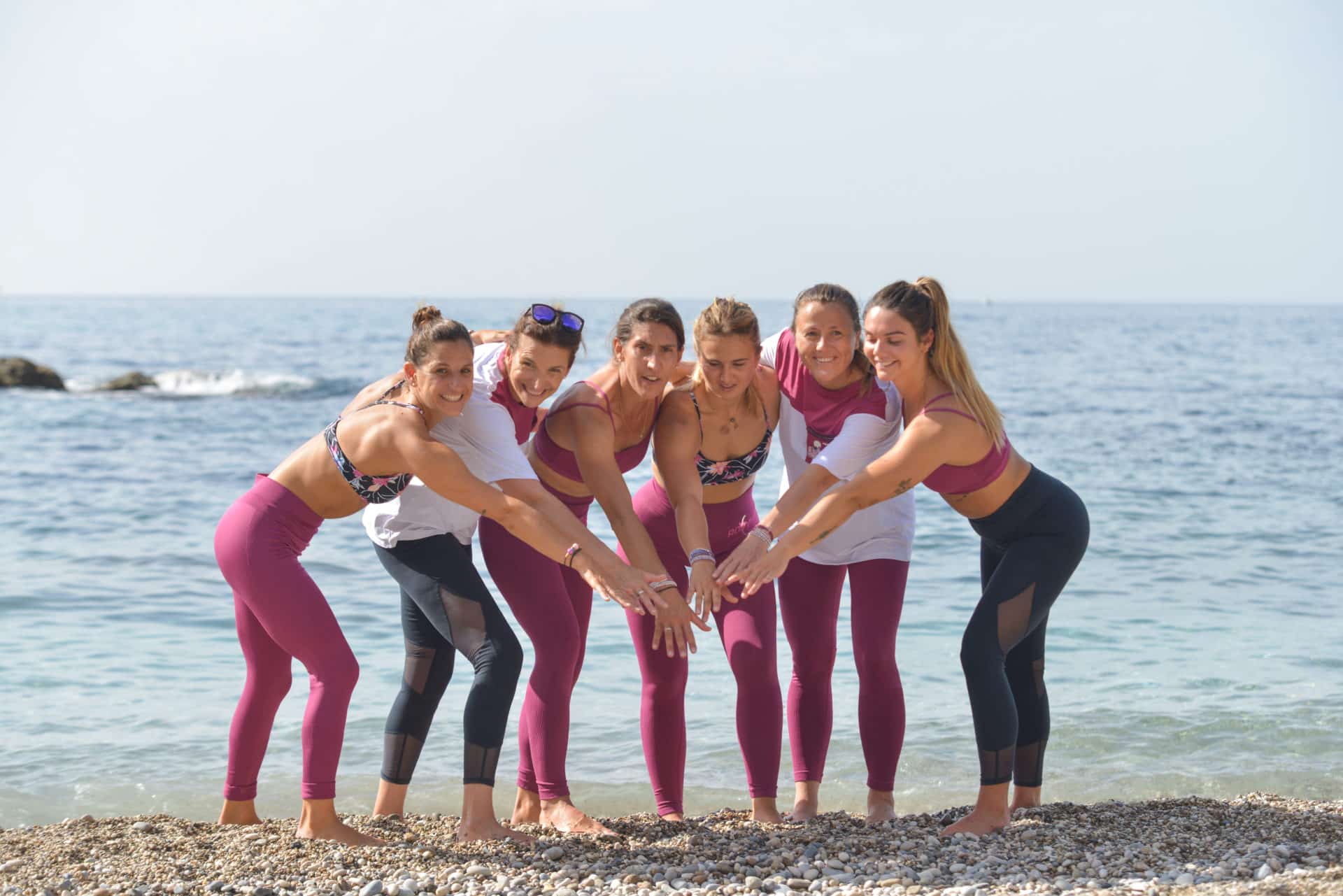 Photo credit: Jérémie Gabrien
Make a donation by purchasing the expedition miles!
1 Km = 100 euros * or free donations !
For example: by giving 100* euros my donation is divided as follows
*60 € dedicated to the Super Optimist program (sick children) and educational programs of prevention of health sports in schools + 40 € dedicated to the sports, medical and scientific expedition.
Thank you so much for your support and help