Here they are again, off on an adventure
After 2 crossings, they set out to attack the Pacific.
Born from an idea of Stéphanie, this crossing is done between friends. Alexandra, his lifelong friend and partner in the Capbreton Coastal Rescue Club, once again accepted the challenge. Itzi, Spanish teammate also in the club of Capbreton and opponent on the international championships of Coastal Rescue, takes up the challenge after the Cape Horn. Manue, opponent of the Hossegor club on the starting line, teammate in the national team and partner of challenge as on the Watermana, from where emerges the idea of a new crossing, finally joins the adventure. Marie and Margot, trained by Alex and Stéph, and aware of team sports, welcomed their models on August 28th 2009 off Capbreton after 54 days of rowing. 13 years later, here they are in the team for a crazy project.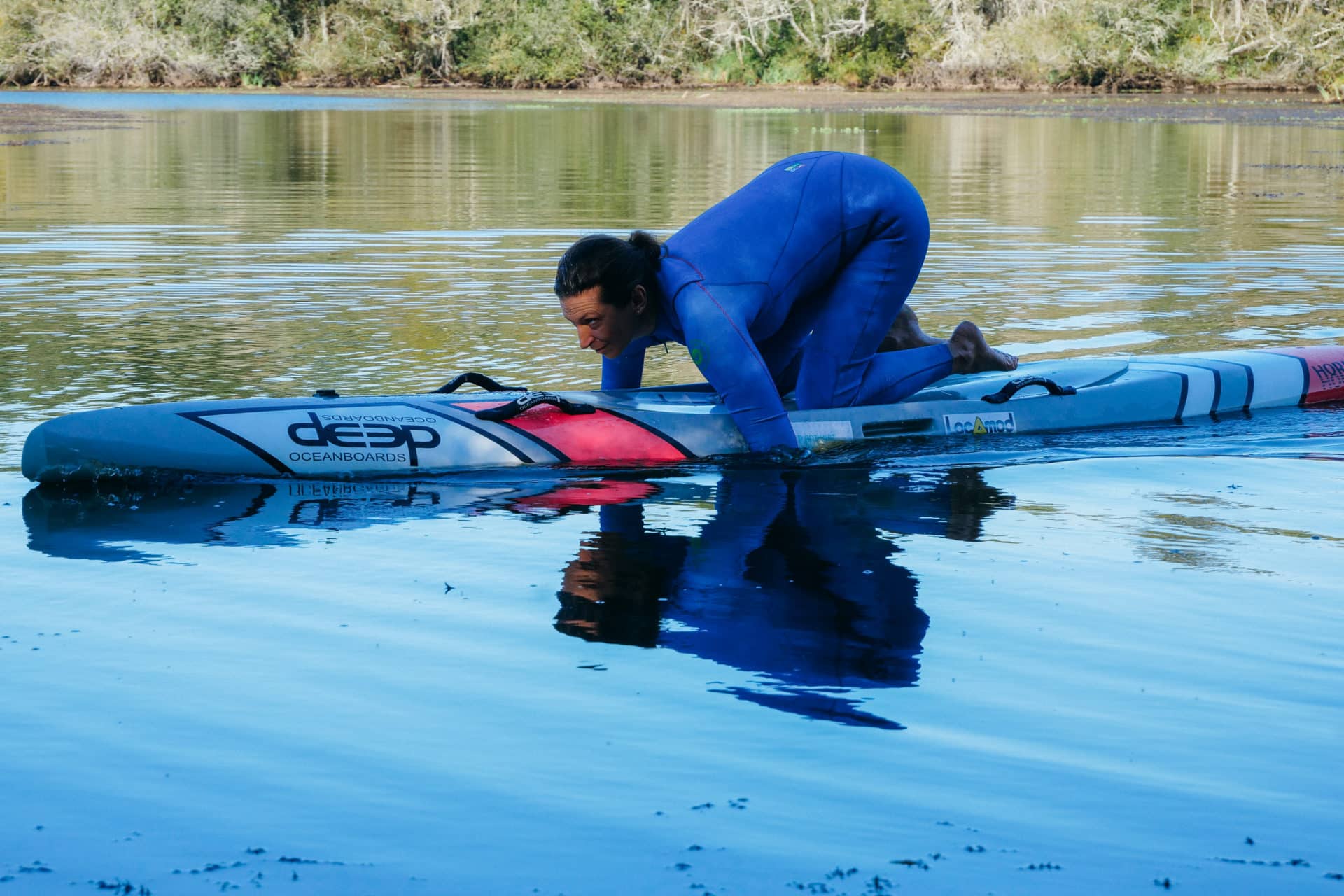 Stéphanie Geyer Barneix
Stephanie lives in Leon with her husband, Walter, and 4-year-old son Antton. She is in charge of the "surveillance" mission of the Landes baths with the Syndicat Mixte de Gestion des Baignades Landaises.
" There is nothing more exciting than to challenge yourself, to explore new territories, to go beyond your limits and to embark on this wonderful adventure for all those who wish to believe in their dream.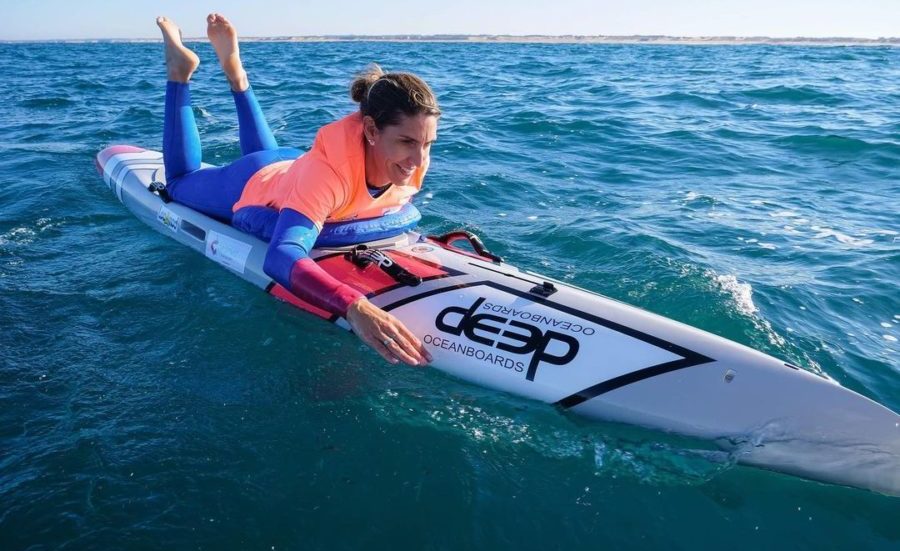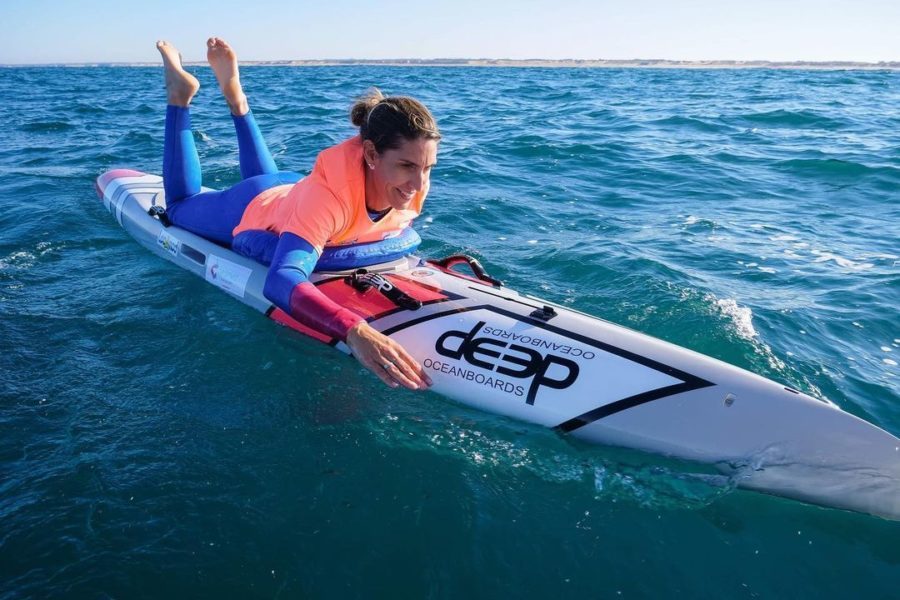 Alexandra Lux
Alexandra lives in Capbreton with her husband, Pierre, and her daughter Charline, 5 years old.

She is the director of the aquatic center of the hauts de Bayonne.
"Life is made of challenges that we choose and often that it imposes on us. Through our human and sporting challenge, I want to pass on to the youngest and to my daughter the importance of believing in oneself and in the strength of the group in order to continue to move forward and to achieve what we hold dear.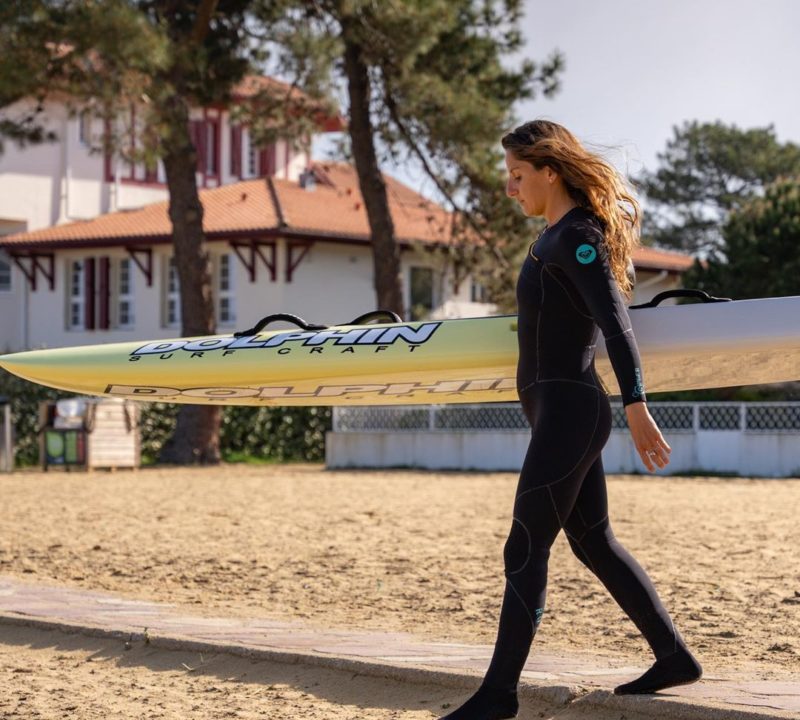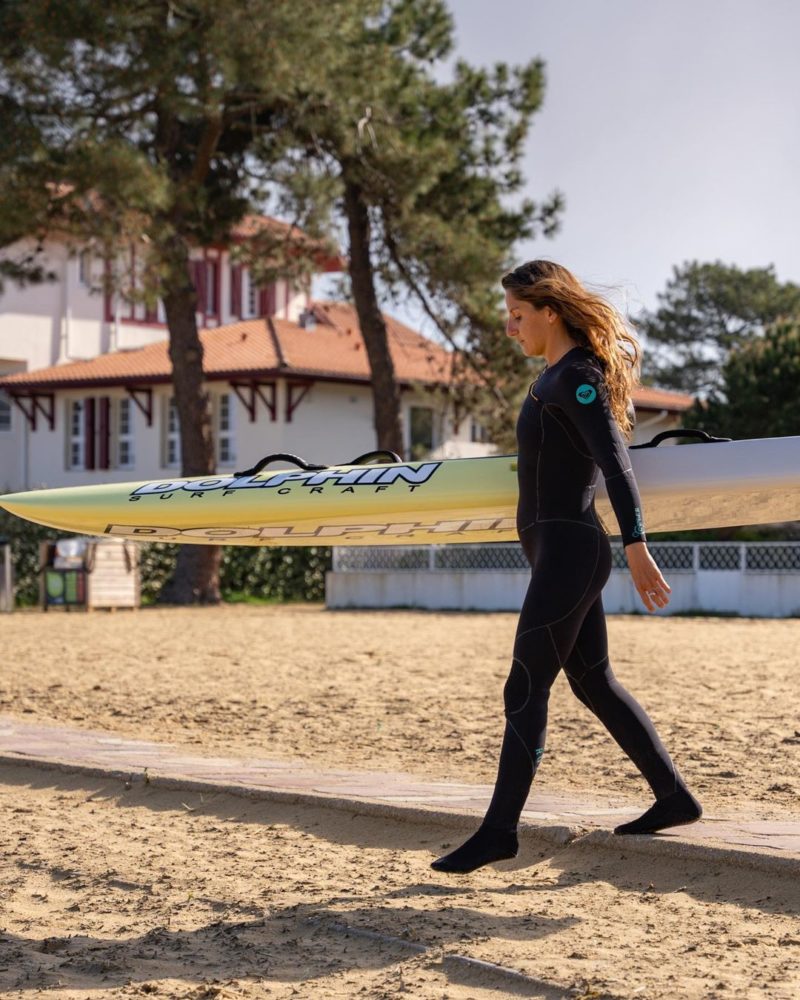 Itziar Abascal
Itziar lives in the sun all year round in Tenerife (Canary Islands). She is a high school sports teacher.
"With optimism, you will see an opportunity in every difficulty."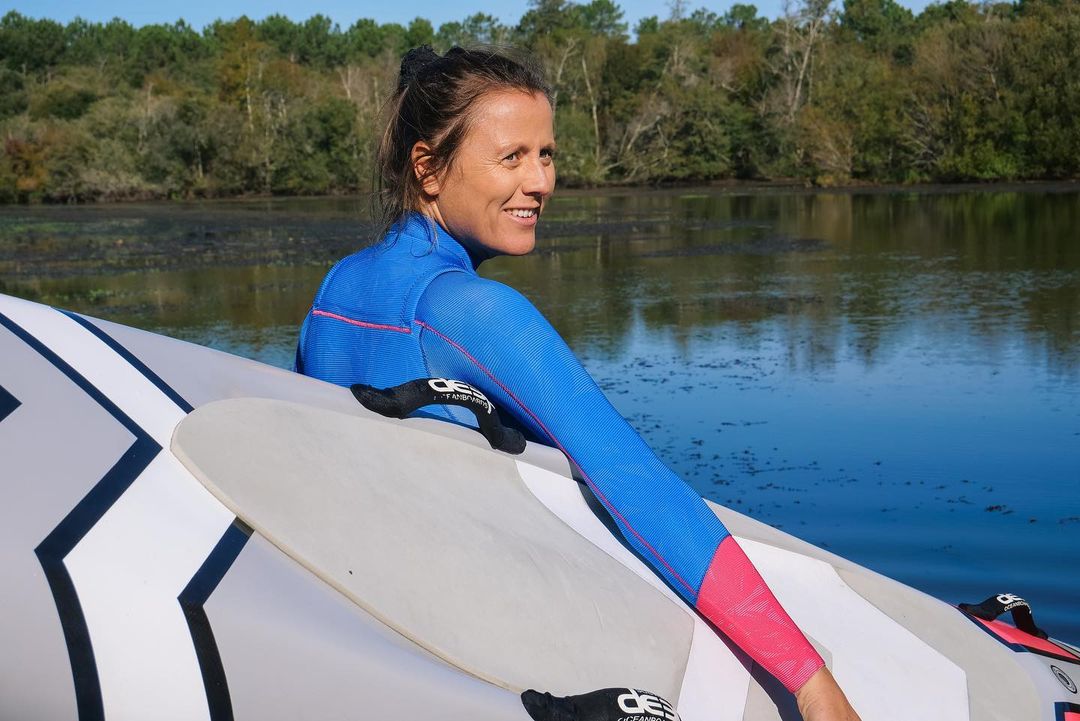 Emmanuelle Bescheron
Manue lives in Hossegor with her husband, Gauthier, and since recently with baby Lucie (2 months). She is the founder of Ocean Icentive, a sports coach and event organizer.
"Sport has the power to change the world. It has the power to inspire. It has the power to unite people. So let us, in turn, give back what we have received by giving hope to every person we meet along the way so that they too can achieve their dreams. Life remains beautiful despite all the steps we have to take, so let's live it to the fullest."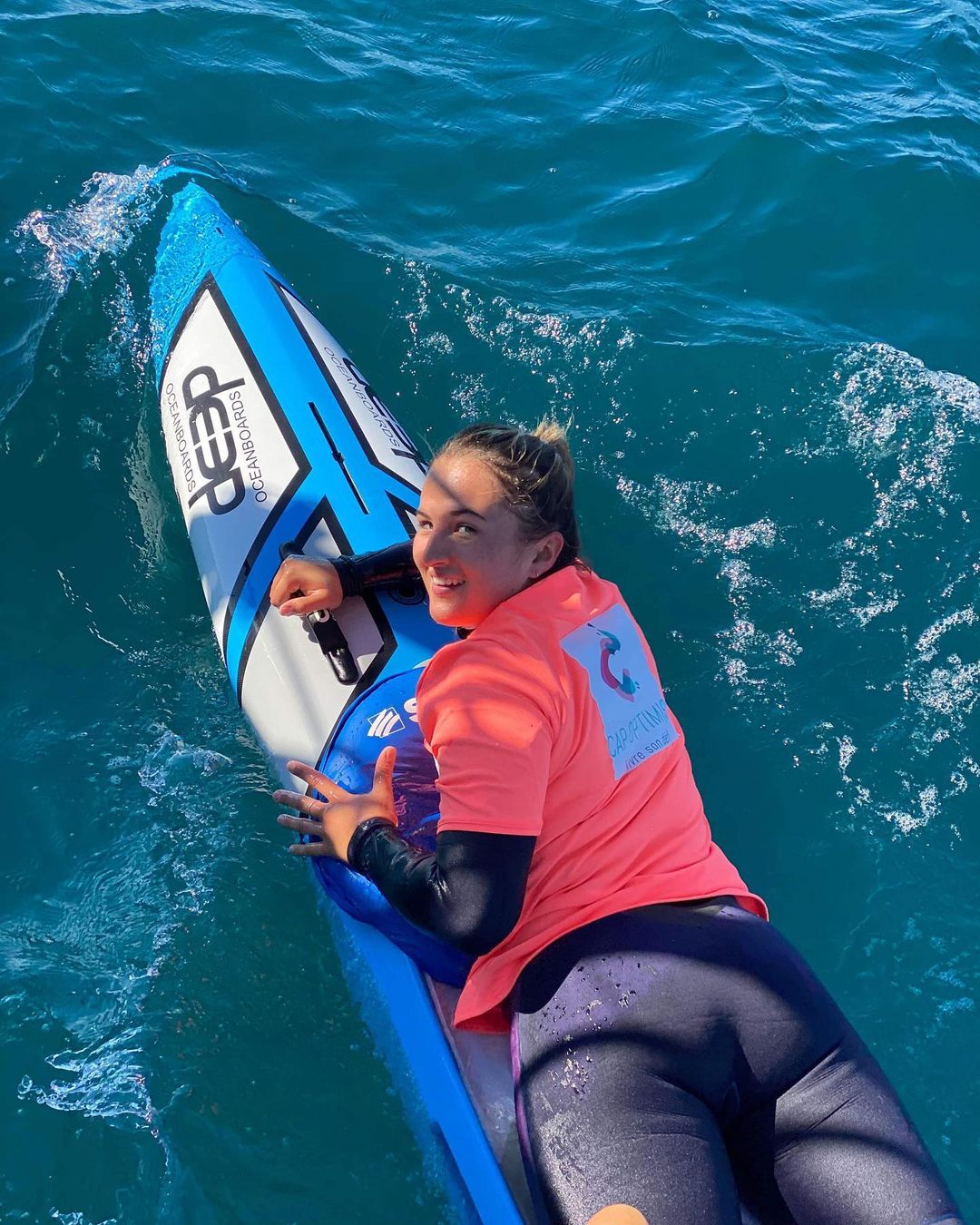 Marie GOYENECHE
Marie lives in Labenne with her parents, Carole and Olivier. She has just finished her Bachelor's degree in Science for the engineer, option mechanical engineering at the University of Bordeaux.
"Coming with a fear of the ocean and waves, Stephanie and Alexandra gave me a taste for the glide and the oar, just like Itziar and Manue whom I met later in the coastal rescue. With great respect for their exploits and personalities, I wanted to share this crazy challenge, which brings us all together."
Margot calvet
Margot lives in Capbreton with her boyfriend, Paul. She is preparing for the competitive examination for school teachers and is a lifeguard in Capbreton.
"A project that targets causes that we have all faced, and that is what brings us together. Surpassing ourselves and helping each other are the values I've always wanted to share through sports."